07 Jun

SENTZ, a Premium Low-Calorie Alcoholic Drinks Brand, Receives Investment from Several Henley Business Angels Members

SENTZ, a new range of naturally fruitful British hard seltzers for people who want to live life guilt-free, has received investment from Henley Business Angels members and guest investors.

It is the UK's first hard seltzer (alcohol and fruit infused sparkling water) which features added minerals – calcium, magnesium and potassium. At just 92 calories per can (330ml) with zero carbs, zero sugar and 100% natural (gluten free and vegan) ingredients, plus a 4% ABV alcoholic kick, it ticks all the boxes for today's mindful drinkers.

SENTZ is an independent British start-up who have made it their mission to create a premium range of British hard seltzers which celebrate natural ingredients, with bold on-trend flavours and added minerals. SENTZ has ditched the gunk, sugar and additives that are common in other canned alcoholic drinks and enables people to have a good time without all the hidden nasties.

Hard seltzer popularity has surged recently, led by a wave of party-loving consumers seeking a vibrant drink that suits their lifestyle. Lower calories, carbs and alcohol help to drive the decision behind the switch to these guilt-free drinks, and the sector is fast-growing. SENTZ has established a niche for itself in this market, which is expected to grow to a sector valuation of over 14 billion USD globally by 2027.

SENTZ is also committed to supporting clean water projects and strives to end the global water crisis by building freshwater wells in developing countries. Working with The Thirst Project, for every 330ml can sold, SENTZ pledges 19l of clean drinking water to communities in need.

SENTZ comes in a trio of bold cocktail inspired flavours with no artificial flavourings, artificial sweeteners or artificial colourings. As well as this, it has a 4% alcohol fermented fruit base with fruits of provenance, along with British sparkling spring water from the Cotswolds.

Xavier Warburton, the founder and CEO of SENTZ, said, "SENTZ already has partnerships with several key restaurants, hotel chains and supermarkets. Using the investment, SENTZ plans to expand across international markets in Europe and further afield, as well as strengthening the supply chain."
Jurek Sikorski, founder and Director of HBA, added: "SENTZ has succeeded in creating a unique and natural low alcohol drink within the new hard seltzer sector which has a lot of appeal. It is easy to see that the company will succeed in growing its share of the sector."
The full SENTZ range is available online at SENTZ.co.uk  (12x330ml for £25.95)
For more details on the company or investment schedule please email Xavier directly: Xavier@SENTZ.co.uk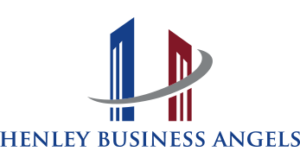 HBA is sponsored and supported by:


HBA is a member of: