28 Sep

Henley Business Angels is Recruiting a Managing Director

As part of our plans to grow Henley Business Angels, we are recruiting a Managing Director to work alongside our Executive Director, Jurek Sikorski, to help expand our network.

This is a rare opportunity for a person who is an experienced angel investor to lead a growing business angel network.

Founded in 2016, Henley Business Angels aims to support entrepreneurs connected with Henley Business School, The University of Reading, or based in the Thames Valley Area by investing in and mentoring early-stage high growth potential businesses.
As managing director you will be responsible for:
Creating a vision and strategy for the growth of HBA
Hosting quarterly HBA Company Presentations Events
Managing the entrepreneur and investor application processes with the Executive Director, Henley Centre for Entrepreneurship
Recruiting new investor members
Working with the Marketing Communications Officer to promote HBA and attract applications
Corresponding with entrepreneurs and investors as required
Chairing the screening and interview panels and the Investment Readiness workshop
Liaising with external bodies e.g., Berkshire Business Growth Hub, to attract entrepreneurs
Prospecting for, signing up and managing relationships with existing and new sponsors
Attending quarterly board meetings and reporting on activities of HBA
Overseeing the administrative support provided by Alex Baker and Henley Centre for Entrepreneurship
Working with the Executive Director, Henley Centre for Entrepreneurship, in supporting the work of HBA
Supporting Henley's Help to Grow: Management Programme with occasional coaching
The position is primarily office based at the University of Reading Whiteknights Campus, with some travel to attend external meetings with existing and prospective members and entrepreneurs who are applying to HBA.
We are seeking an individual who has exceptional skills including leadership, experience in private investment – ideally as a member of a business angel network – and deep knowledge of angel investing.
If you are interested in the role and believe you have the skills, experience and knowledge to be successful in the position, please submit your letter of interest and CV to Professor Andrew Godley, Pro-Dean Resources and Partnerships, Henley Business School at a.c.godley@henley.ac.uk by 15 October 2021.
For an informal conversation email Jurek Sikorski, Founder and Executive Director, Henley Business Angels at jurek.sikorski@henley.ac.uk.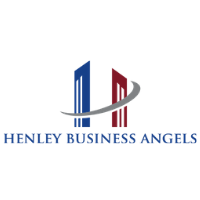 is supported by:

is a member of: