18 Jan

Open Blend, an Innovative Performance Management Software Platform, Receives Investment from Two Henley Business Angels

Open Blend, a company that has created software to facilitate coaching led one to ones in the workplace, have raised a total of £250k of funding, with two members of Henley Business Angels participating in the funding round.

Open Blend is the only people platform specifically for people managers. It facilitates coaching led one-to-ones that support all aspects of an individual's development journey and enables managers to truly accelerate the performance of their teams.

Unlike other HR tools, Open Blend powers regular, meaningful and effective conversations using recognised coaching frameworks, including the innovative Blend tool. This provides businesses with unique data insight into what really drives their people, reconnecting the workplace and supporting everyone in the business to thrive.

Anna Rasmussen, the founder of Open Blend, commented: "We are using the funds to drive the growth of the business, including the growth of the team, product development and marketing activity. We closed 2018 with a total invoice value of £716k, an increase of 102% on 2017, and for 2019 we are aiming to double our team and hit an ambitious £2m invoice target."
HBA member Adam Hale said: "I am delighted to become involved with Open Blend.  Making people managers more effective is critical for businesses and they have a distinctive approach and solution to deliver success for their clients. Anna and the team are building a great business, which are about the same size as Fairsail was when I became involved. It's so exciting to help them scale up in the same way."
Jurek Sikorski, the Director of HBA, added: "Coaching is pivotal to success for any manager and to offer them a tool that improves conversation and delivers is highly desirable. Open Blend delivers just that. We were delighted to have Anna pitch to our members and secure investment and we are confident about Anna achieving her ambition of becoming a standard in coaching."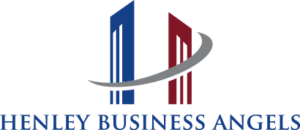 HBA delivers services to entrepreneurs in partnership with:
HBA is sponsored and supported by:
HBA is a member of: