18 Jul

BDO and Henley Business Angels Sign Sponsorship Agreement

Henley Business Angels (HBA) is delighted to announce a partnership with BDO, an international accountancy and business advisory firm.

BDO will provide HBA with sponsorship to help deliver its aim of supporting Thames Valley-based entrepreneurs who have launched businesses and are pitching for funding.
The sponsorship deal will see HBA and BDO working closely together on the quarterly Investment Readiness Workshops, with BDO on hand to offer guidance to HBA entrepreneurs seeking to raise funds and get guidance on tax-related queries.
BDO is a public accounting, tax, consulting and business advisory firm, based in 162 countries worldwide and servicing organisations in both the private and public sectors.
BDO joins Barclays and Clarkslegal as headline sponsors of HBA, delivering the professional services sought by start-up businesses.
Sarah Friend, Partner at BDO, said: "BDO is the largest accountancy practice focused on entrepreneurial business. This exciting relationship with Henley Business Angels is part of our commitment to the fantastic high growth companies that will fuel the economy in the future. We are delighted to be working with HBA and with the exciting new businesses that they support."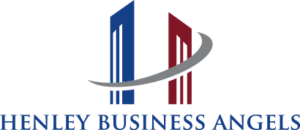 Jurek Sikorski, HBA's Director, expressed his own pleasure at the confirmation of the sponsorship, commenting: "We are delighted to enter into a sponsorship agreement with BDO and build on the early collaboration that has seen start-ups pitching to HBA benefit by the services and expert advice provided by BDO. We welcome BDO and look forward with expectation of a successful partnership."