29 Apr

Clarkslegal Announce Sponsorship of Henley Business Angels

Henley Business Angels (HBA) is delighted to welcome leading Thames Valley commercial law firm, Clarkslegal LLP, as a new sponsor.

As part of the sponsorship Clarkslegal will be supporting HBA's various initiatives, including the quarterly company presentation events and the Investment Readiness Workshops, along with helping HBA support entrepreneurs looking to raise funds.
Clarkslegal is a full service commercial law firm with offices in Reading and London, servicing entrepreneurs, start-ups, SMEs and large corporates across a number of sectors.
Ashan Arif, Partner at Clarkslegal, said: "We are delighted with the link up with Henley Business Angels, which has grown fantastically well over its relatively short life. As a firm, we are committed to providing expert support to entrepreneurs, start-ups and SMEs and working with Henley is further demonstration of this commitment."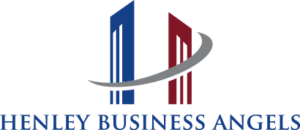 Jurek Sikorski, HBA's Director, added: "I'm thrilled to have Clarkslegal as a sponsor and involved in the support provided to the entrepreneurs applying to HBA. We have been working with CL for a while and are extremely pleased with their contributions, particularly to our Investment Readiness Workshops."