21 Nov

Dr Keith Arundale Publishes Case Study on Henley Business Angels' Approach to Due Diligence

Dr Keith Arundale, a member of the Henley Business Angels (HBA) board and a Senior Visiting Fellow of the International Capital Market Association Centre at Henley Business School, the University of Reading, published a case study titled 'How Angel Investors Approach Due Diligence: a Case Study of Henley Business Angels' based on interviews with 16 HBA members.

Having previously presented his summary findings at the HBA Company presentations event in September 2022, Keith presented the full case study at the Institute for Small Business and Entrepreneurship Conference on 27-28 October 2022, where it was shortlisted for best paper award in the Entrepreneurial Finance Track. Co-authored by Professor Colin Mason from the University of Glasgow, the case study covered the procedures and verification methods used by HBA members to perform due diligence against entrepreneur pitches and business plans, along with an analysis of any commonalities in their approach.

The study revealed that members act on their own in both screening investment opportunities and in carrying out due diligence prior to investment, not engaging in any formal collaboration with other angel investors and instead sharing information informally with other members. The study also reveals that due diligence by angels does not extend to actual verification of facts and data. Other than interrogating online sources of information and occasionally seeking the opinions of others in their networks, due diligence for HBA's membership largely consisted of asking questions of the founders and seeking assurance on their answers.

By covering the due diligence process, the paper addressed how at the initial screening stage angels are looking for reasons to say 'no' by seeking out areas of weakness in a company's application for funding, but at the due diligence stage angels are already interested in the company and actively seeking reasons to invest. This in turn ties into the 'agency theory' in which there is an information asymmetry between the angel investor, who does not have all the knowledge before making the investment, and the entrepreneur, who does. This information imbalance is made all the more acute by angels typically investing in start-up and early-stage companies, where market potential and a proven track record of the entrepreneur are relative unknowns compared to companies that have been around longer.

The report highlighted that 63% of angels only invest in sectors where they already have prior experience, which in the due diligence stage allowed them to assess the market strengths and weaknesses of potential investment opportunities and provide the best possible added value should they choose to invest. Intellectual property was also a key aspect of due diligence, with 56% of members making a point of reviewing the status of company patents before investing.

Summarising how angel due diligence is carried out, the case study outlined how it typically involved meeting the entrepreneur and their team, with emphasis on completeness, quality and promptness of response to angel questions. In contrast with venture capital firms, no HBA members used external consultants and instead independently assessed the quality of the information provided in the business plan, making a judgement whether the founder can deliver on the plan, gaining a better understanding the business model and deciding whether there is a market opportunity. This process was often done through an online data room, where companies store their critical documents such as shareholder agreements, patent information, management accounts and financial projections.

The time constraint of due diligence was also a major factor, with most angels not being full-time investors and therefore only having time to consider one or two companies for due diligence each funding round. This made doing due diligence as part of a team much more efficient, with 94% of angels stating that they had discussed or shared due diligence with other members in some way, as one person could then be nominated as a lead to liaise with the entrepreneur and not have all the interested angels duplicating the work. However, in practice appointing a lead in collaboration with other angels can be difficult due to the aforementioned time constraints. 69% of angels were also influenced in their decision to invest by other investors in the company, both other investors from the HBA membership and external investors from previous rounds of financing.

Commenting on the findings of the case study, Keith said: "This study explores the due diligence process of business angels. Compared with other stages in the investment process of business angels, this stage has attracted only limited research in the academic literature to date. Whilst the interviews are limited to HBA members, several of the members interviewed are also members of one or more other angel networks and significantly, with one exception, members used the same approach to due diligence for other networks as they engaged at HBA. This suggests that within the constraints of the limited sample size, the findings can be applicable beyond this specific angel group to the wider angel community."

The full case study can be read here.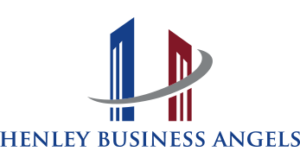 HBA is sponsored and supported by:


HBA is a member of: