05 Jan

Harrison Clark Rickerbys and Henley Business Angels Sign Sponsorship Agreement

Henley Business Angels (HBA) is delighted to announce a new partnership with leading international law firm Harrison Clark Rickerbys (HCR) to support and sponsor HBA.

HCR's sponsorship will enable HBA to support entrepreneurs across the Thames Valley who have launched businesses and are pitching to HBA for seed finance.
The sponsorship deal will see HBA and HCR working closely together, with HCR attending the quarterly pitch events and Investment Readiness Workshops to offer advice and guidance to entrepreneurs seeking to raise funds.
HCR's lawyers and solicitors have a range of expertise in supporting both large corporations and early-stage businesses that are growing rapidly, covering everything from banking and finance to intellectual property and expanding internationally.
HCR joins Barclays as headline sponsors of HBA, delivering the professional services sought by start-up businesses.
Rachel Turner, head of HCR's corporate team in the Thames Valley, said: "We are really excited about working with Henley Business Angels and its growing network of entrepreneurial businesses.  HCR is committed to offering expert legal services at all stages of a business' growth and understands that the first few years of a new project are often when that expertise is needed most."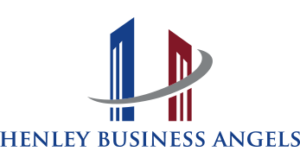 Jurek Sikorski, HBA's Director, was equally positive about the sponsorship agreement, adding: "We are really looking forward to working with HCR, one of the country's most prestigious legal firms, and benefiting mutually by the relationship. With HCR's direct involvement we aim to continue building an angel network that will invest in more businesses and help an increased number of entrepreneurs achieve their growth ambitions."