10 Oct

Invent Network merges with Henley Business Angels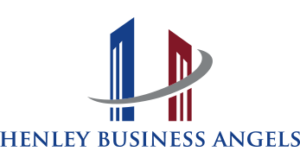 Henley Business Angels (HBA) is delighted to announce a merger with Invent Network, a business angel investing network based at Marlow, Buckinghamshire founded by Peter Hopkinson to help entrepreneurs looking to raise early stage funding.
Under the merger Invent Network investor members are invited to join HBA and become founding members of HBA and realise several benefits including:
The opportunity to connect with University of Reading, Henley Business School and its entrepreneurs
Access to carefully selected business plans from the University of Reading, Henley Business School and Thames Valley entrepreneurs, who are seeking investment and support for their business venture
The opportunity to recruit the School's talented undergraduate and masters (including MBA) students for full-time appointments, summer placements or project-based work
Access to up-to-date research material from the School's faculty, relevant to the entrepreneurial activity as well as to the School's extensive library resources (subject to license agreements with resource providers)
Invitation to a full programme of events held at the HBS throughout the year, including a selection of University of Reading and the School's conferences including Engaging Business Presentations and Business Leaders Lectures, regular events hosted by the University of Reading Entrepreneurship Society and 'Talks on Enterprise Development', a new series featuring talks by CEOs of award winning SMEs
HBA is a new investor network launched in September 2016 backed by Henley Business School and University of Reading and has a focus on entrepreneurs from the Thames Valley area and those who have graduated from or are connected to the University and the Henley Business School.
Peter Hopkinson will be working with HBA as an investor member and a member of the HBA Selection Panel. Peter Hopkinson said… 'This is an exciting opportunity – there really are very few credible business angel networks in Berkshire and Buckinghamshire and HBA with IN members will fill that gap'. Jurek Sikorski, Founder and Director of the Henley Business Angels said 'The merger with Invent Network affords the opportunity for members of both networks to combine and make a real impact on the Thames Valley economy'.
A formal Launch Reception marking both the launch of HBA and the merger with Invent Network is planned for Monday, 31 October 2016 to be held at Henley Business School.
For further information please contact Jurek Sikorski at jurek.sikorski@henley.ac.uk