24 Feb

Babbu, a Digital Nursery for Children Under Five Years Old, Receives Investment from Henley Business Angels Members

Babbu, an early development ed-tech company that has launched an online nursery app to support the parents and guardians of children under five years old, has received investment from members of Henley Business Angels, contributing to their overall funding round.

Of the more than 650m parents of children under five years old worldwide, millions are unable to provide their children with access to structured learning in their developmental years, largely due to the steep prices of traditional nurseries. The impact of COVID-19 has also compounded the problem, with studies showing that the pandemic has further widened the disadvantage gap in terms of educational outcomes. Having been created by an award-winning flexible nursery founder, Babbu's online nursery addresses this to give each child the best possible start in life and support childhood development in the most critical years.

For a monthly subscription fee, Babbu's online nursery integrates daily early years foundation stage activities in a personalised 'curriculum' for each child, alongside a supportive community of experts that offer parents and guardians advice to help their child's development through one-to-one consultations to identify potential learning difficulties such as dyslexia and attention deficit hyperactivity disorder. It also features data insights on the child's development through machine learning (e.g. facial analysis), the ability to track progress over time to monitor developmental milestones and opportunities to socialise with other parents, childminders and nurseries in the local area.

Babbu's pilot beta has reached hundreds of parents and they have already received recognition, having been chosen as the winner of the Tech for Impact Start-Up of the Year Award, placing in Tech Round's Top 100 Companies in the UK, receiving a Courier Fresh Fund Grant and participating in both the London and Partners IMPACT and Barclays Black Founder accelerator programmes. Additionally Babbu has attracted a high-profile Board of Advisors, including Javed Khan OBE, the former CEO of children's charity Barnardos, and Estelle Lloyd, COO and co-founder of educational company Azoomee.

With the ed-tech sector expanding rapidly, valued at over £3.4b in the UK alone in 2021 and less than 4% of current education expenditure on technology, Babbu is poised to make big strides forward. Using the invested funds, Babbu plans to step up its marketing and advertising to generate sales. Additional funds will be used for product development and expanding its administrative team to meet demand, as well as a 'buy one give one' model where free access to the app will be provided to some of the UK's most disadvantaged families with every purchase.
Charlie Rosier, co-founder and CEO of Babbu, commented: "We are delighted to have closed this investment and be supported on our mission to make a real difference, by focusing on our youngest children. It is well documented that experiences in early childhood are often the root cause of today's hardest social challenges such as addiction, family breakdown, poor mental health, suicide and homelessness. We believe we can have a truly transformational impact on society."
Jurek Sikorski, Founder and Director of HBA, was also pleased by the investment, saying: "Babbu impressed HBA members with its innovation and focus on applying digital technology to create an online nursery that supports children education and welfare. We see the digital nursery as playing an important part of the early education of children."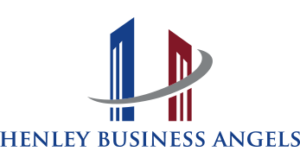 HBA is sponsored and supported by:


HBA is a member of: