13 Sep

blinkwall, the World's First Multi-Display Digital Canvas for Customers to Display Images, Receives Investment from Henley Business Angels Member

blinkwall, a business that has created and patented a digital multi-display solution powered by a mobile app and integrated into the smart-home ecosystem for showcasing images and video, has received investment from one Henley Business Angels member, contributing towards a funding round of £150,000.

For many people, home displays have drastically altered over the last few decades, with cork pinboards, traditional framed photos and the early 'clunky' digital photo frames having been largely replaced by the advent of the smartphone. This has changed the dynamic of imagery from a group interaction to a more solo experience through mobile. blinkwall seeks to deliver imagery and displays that are easily shareable in the real world through its immersive modular digital canvas, whether it sits in the family living area or part of a teenager's vision board on their wall.

The hardware is comprised of tessellating bricks that connect to a user's smartphone to display everything from photo galleries and mood lighting to weather updates and calendars. Not only is the blinkwall Smart Home display solution different from other leading competitors by being modular, but it also allows users to easily expand their canvas by buying additional 'bricks'. In addition, blinkwall's setup enables customers to split different bricks by user and allows users to send to other blinkwall devices instantaneously.

The primary sources of income for blinkwall are monthly subscriptions to its app and sales of the blinkwall hardware. The hardware design is a patented technology interface that allows the main 'heart brick' to communicate the data to the 'body bricks', which then display their customised images to the user in high definition. With the global market for smart homes growing, particularly in Asia, blinkwall has targeted a global release in 2024 and has prioritised marketing to tech-savvy millennials and Gen X users.

Using the funds invested, blinkwall aims to expand its marketing by hiring a Chief Sales Officer and budget for a paid marketing strategy, building up traction and community for pre-orders for release next year. The ultimate goal is to expand distribution across major retailers and partner with relevant brands for exclusive content.

Heather Egan, Founder and CEO of blinkwall, was enthusiastic at the news of the investment: "I am absolutely thrilled Henley Business Angels saw the potential of blinkwall and its integration into the smart home ecosystem; we can now start planning our next part of the journey, bringing our brand to life through our paid campaigns and rebrand as we head into 2023."
Jurek Sikorski, Founder and Director of HBA, was similarly upbeat about the news, adding: "The idea of a digital wall canvas appealed to members as it will to households looking to display their digitally captured memories. blinkwall has made the display of art come to life."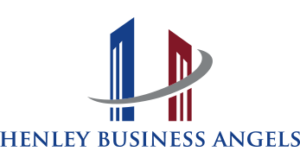 HBA is sponsored and supported by:


HBA is a member of: