23 Apr

Brikk, an Online Estate Agency, Receives Investment from Multiple Henley Business Angels Members

Brikk, a modern '3.0' estate agency platform that serves its customers online, has received investment from three Henley Business Angels (HBA) members in addition to more than 15 other investors from the UK and Europe.

The company utilises new technology and online delivery to give sellers a much better experience at a fraction of the cost of traditional estate agencies whilst maintaining a high level of profitability. This is in markets where estate agencies have yet to tap into the opportunities online and where populations are highly digital.

Brikk's leadership is highly experienced in the estate agency sector. The company is already generating revenue in Denmark from its listings and ancillary services including mortgages, insurance and moving services. Brikk is using the money raised from the investment to fund growth through marketing.

Sebastian Beres, founder and CEO of Brikk, said: "The Proptech revolution has just started. In estate agencies there is so much more to do to improve efficiency, processes and most important of all the user journey and user experience. This change will not be driven by traditional estate agencies that have barely changed the last 30 years, but by companies like Brikk that have a foundation in technology and innovation."
Jurek Sikorski, Director of HBA, confirmed that he was equally pleased with the news: "Brikk has brought a new approach to serving customers, delivering much more for much less using technology which appealed to HBA members. Under the leadership of the experienced Sebastian Beres, Brikk is well placed to grow across Europe."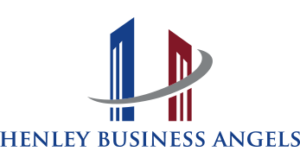 HBA is sponsored and supported by:


HBA is a member of: