08 Jun

CamBioScience Receives Investment from Henley Business Angels Members

CamBioScience, an e-learning company that provides intensive training courses in breakthrough life science technologies, has received investment from three Henley Business Angels members, helping them raise a total of £400,000.

CamBioScience have created an enterprise-level cloud platform called OBRIZUM, which allows companies in high-skill areas like healthcare, engineering, finance, law and software to automatically create, deliver and monitor adaptive online courses and assessments on a global scale.

The goal of the platform is to help large organisations remain agile and function more efficiently; by using OBRIZUM, managers can automatically create e-learning courses quickly and easily simply by 'dragging and dropping' content into the platform. OBRIZUM's easy to use adaptive course creation, delivery, and analytics tools are available to enterprises via 'Platform-as-a-Service' (PaaS) and 'Software-as-a-Service' (SaaS) based subscription models.
Dr Chibeza (Beza) Agley, CamBioScience's CEO, said: "We are delighted to have backing from the Henley Business Angels as we continue the international scale-up of our OBRIZUM cloud platform. OBRIZUM uses deep proprietary Artificial Intelligence technology to personalise know-how transfer and business intelligence analytics and the backing from Henley Business Angels will support us in adding to our growing team of software engineers and data scientists, so that we can continue to build world class enterprise software."

Jurek Sikorski, Founder and Director of Henley Business Angels, said: "Members of HBA were really impressed by what CamBioScience have achieved and the exciting future which the investor members will help deliver."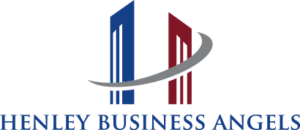 HBA is sponsored and supported by:
HBA is a member of: