06 Aug

Returnable Packaging Service CupClub Receives Investment from Henley Business Angels, R/GA Ventures, Credit Suisse Director and the Ellen MacArthur Foundation

CupClub, a returnable packaging service for drinks centred on the reduction of single use plastics, has received investment from a Henley Business Angels member, raising a total of £200k from their seed round.

CupClub's packaging as a service is designed to hold both hot or cold drinks serving initially across offices, universities and closed campuses across cafés and canteens, self-service coffee/tea points and drinks vending. The service uses half the amount of carbon dioxide compared with ceramic or disposable cups (e.g. paper, Styrofoam or compostable).

CupClub is further focused on sustainability and has partnered with Giraffe Innovation sustainability consultancy to launch their first report at DEFRA's annual State Secretary Reception.

Safia Qureshi, the founder and CEO of CupClub, spoke positively about the impact of the investment: "We plan to use these funds to build our operations team to deploy for our first major real estate client, Cushman and Wakefield, and other client sites across the UK; we aim to bring down our current manufacturing costs by x10 through new investment in tooling. There is tremendous appetite for our service, which eliminates single use plastics, increases CO2 efficiency and reduces waste for client sites."
Jurek Sikorski, Director of Henley Business Angels, was similarly pleased by CupClub's success at attracting investment: "Members really liked the idea of a smart reusable cup and Safia's passion. She is driven to make her solution a success and by early indications she is on the way to doing so."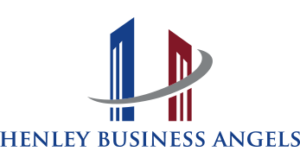 HBA is sponsored and supported by:
HBA is a member of: