16 Dec

Fact360, a Cyber-Security Business that Uses Artificial Intelligence and Machine Learning to Detect Fraud, Receives Investment from Henley Business Angels Member

Fact360, a cyber-security SaaS platform that specialises in detecting fraud, financial crime and compliance anomalies within businesses, has received investment from one Henley Business Angels member, contributing towards a funding round of £500,000.

With more than £1.3b stolen in the UK through fraud in 2021, a 30% jump on the figure in 2020, the threat of companies being targeted for cybercrime is greater than ever. Perpetrators can include internal staff, external hackers and even collusion between the two, making it more alarming that many businesses do not prioritise cyber-security and use legacy technology that is labour-intensive, expensive, inefficient and can introduce biases.

Fact360's platform addresses these problems through artificial intelligence and unsupervised machine learning technology, which is used to monitor millions of emails, instant messages, telephone conversations and more by analysing the flow of information (who the message is being sent to, the volume of messages, the time spent on each message etc) and the key individuals before grouping those that share characteristics. At this point, the platform identifies any anomalies and behavioural changes that have taken place, with a dashboard that provides actionable insights and alerts users to risks that would otherwise have been unknown. As the end user never needs to actively search any of the data, this means that Fact360 can act as both an early warning system to identify risks as they arise and a way to find key evidence during an investigation into a specific event.

The platform is sold as a subscription model to businesses in the finance, legal and cyber-security investigation sectors, with several high-profile clients such as Oculus, already registered. Using the funds raised, Fact360 seeks to expand to reach new customers, such as insurance companies and the public sector, along with bolstering its sales and marketing strategy.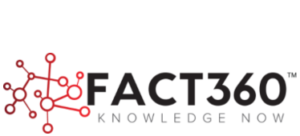 Paddy Lawton, the Co-Founder of Fact360, was excited by the news of the investment: "This is a great addition to our funding round and we are very grateful for the help and guidance provided by HBA. We are looking forward to updating the members with the progress made."
Jurek Sikorski, Founder and Director of HBA, also welcomed the news, adding: "Fact360 is a novel solution to the growing number of fraud-related problems faced by businesses today. With its experienced management team, Fact360 is well placed to grow in this market."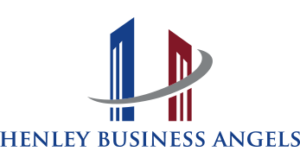 HBA is sponsored and supported by:


HBA is a member of: