27 Apr

Littledata, a SaaS Ecommerce Analytics Platform, Receives Investment from Henley Business Angels Member

Littledata, a SaaS company that connects and automates ecommerce analytics for its customers, has received investment from one member of Henley Business Angels (HBA), contributing towards a total funding round of £80,000.

The company's analytics tools enable managers to make data-driven decisions to accelerate growth faster and with lower effort than has been possible to date with other platforms. By automatically connecting marketing channels such as Facebook, consumer analytics like Google Analytics and purchasing online from the likes of Shopify, Littledata makes it easy to track key performance indicators at every customer touch point.

Littledata plans to use the cash to expand its team of product, sales and support staff and scale its advertising budget to fit growing market demand.
Edward Upton, founder and CEO of Littledata, said: "Along with investment, we've been impressed by the advice and encouragement that HBA has provided to our growing company. As we look to the next round, we hope to convince more members of the HBA network to back Littledata's expansion."
Jurek Sikorski, Director of HBA, commented: "Littledata brings its customers insights that improve conversion. What company would not want that? HBA were pleased to have participated in the company's fund raise."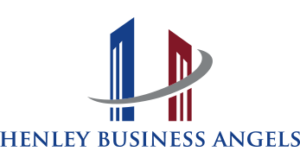 HBA is sponsored and supported by:


HBA is a member of: