02 Aug

Mayku Receives Investment from Henley Business Angels

Mayku, a consumer products company that has built a desktop vacuum former that creates molds in minutes, has received investment from a member of Henley Business Angels as part of their SEIS qualifying fund raise.

Mayku's first product is the Mayku FormBox, a desk top machine that allows users to make professional grade products much faster than a 3D printer. The craft industry is booming, but for independent creators it is complicated and expensive, with 3D printing being slow and often necessitating contracting with a manufacturer. Mayku is changing that with desktop machines to make hundreds of products in minutes, described by its founder as being just as simple as baking a cake. Users can make almost anything, from custom chocolates to concrete cactus pots, making their big ideas come to life. See it in action at https://www.youtube.com/watch?v=zJKzCPhxDcY&feature=youtu.be

Makyu have confirmed that there are new machines in the pipeline, so we can expect to see the craft industry to grow and change to use these new machines.

Alex Smilansky, founder and CEO of Mayku, said: "At Mayku we believe in the power of making. We want to help the world move from a centralised model of production to a distributed one. We believe that the power to create should be in the hands of everyday people, not just large companies with multi-million-dollar budgets. In our future, people are empowered to create and not just consume. We've already got 3,000 customers in 74 countries – one day soon they'll be part of a global network of millions making what is needed where it's needed."
Tel: +447894039527 │email: alex@mayku.me
Jurek Sikorski, founder and Director of Henley Business Angels, was equally positive about Makyu's future: "Mayku has created something special that appeals to the hobbyists and designers alike and promises to bring a new dimension to creating products and having fun doing so."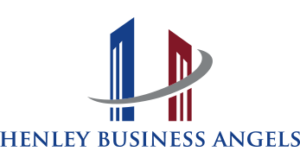 HBA is sponsored and supported by:
HBA is a member of: