11 Dec

OKKO Health, an Eye Care Company, Receives Record Investment from Henley Business Angels Members

OKKO Health, a digital eye care company, has received investment from seven Henley Business Angels (HBA) members, contributing towards a total funding round of £900,000. The amount invested by HBA members was £145k, making it the largest amount invested since HBA's establishment in 2016.

OKKO Health has created an app that allows patients to self-monitor eye problems between in-person hospital appointments by playing a simple game; the interactions with this game produce data about the user's vision and the app is designed to flag up problems early. This promotes prompt treatment, which can save sight. With a severe shortage of eye specialists and patients facing long waiting lists, OKKO Health is addressing the problem of patients' sight deteriorating in between appointments and is leading trials in NHS hospitals across the UK.

OKKO Health plans to use the invested money to expand their clinical testing, gain FDA approvals and to generate first sales. In addition to the investment, OKKO Heath has also been awarded five prestigious grants by Innovate UK.
Stephanie Campbell, OKKO Health's CEO, welcomed the news of the investment. She said: "I'm delighted to be taking investment from such a dynamic and engaged network – we are looking forward to harnessing the specific expertise of our investors as well as using the funding wisely to generate significant value over the year ahead."
Jurek Sikorski, Founder and Director of HBA, also commented: "HBA found OKKO Health a truly innovative company, led by a qualified specialist who is delivering a solution that will see eye problems being detected earlier. This more effective treatment will bring real benefits to society."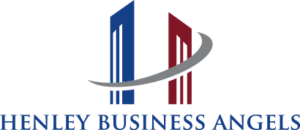 HBA is sponsored and supported by:


HBA is a member of: