18 Feb

Process Vision, an Innovative Company that Prevents Pipeline Contamination in the Petro-Chemical and Natural Gas Industries, Receives Investment from Henley Business Angels Members

Process Vision, a leading business in preventing pipeline contamination and pipeline failures in the oil and gas industries, has received investment from three members of the Henley Business Angels (HBA), contributing towards a total funding round of £383k.

The main product in Process Vision's portfolio is LineVu, a camera system that is permanently installed on natural gas pipelines enabling gas suppliers to monitor via a live video stream from inside gas pipelines signs of contamination. The video stream aids the visual detection of liquids, hydrates or foam, all of which would otherwise reduce operational performance, and can be monitored and analysed at all times.

Process Vision has also developed a second product named InSight, a small diameter snake robot which is able to enter pipes and towers to inspect and clean them without the need to shut down the pipeline, improving the plant's efficiency. This has significant benefits, as it alerts engineers to any fouling problems whilst simultaneously reducing their need to work in confined space.

The company is delighted by the progress since pitching to HBA including successfully delivering a project with the National Grid and hopes to roll out its system nationally. Additionally, it is progressing discussion with several oil majors. As a result of the progress and expectation of growing revenue, Process Vision plans to become operationally sustainable by early next year.

The money invested into Process Vision will be used to add stock, fund presentation of papers at international conferences, marketing activities and working capital. Process Vision also previously received investment from HBA in 2017.

Paul Stockwell, the Managing Director of Process Vision, said: "This contamination event captured by LineVu in December has brought a better understanding of real-world activity and will have a direct impact on fiscal flow measurement. In discussions with customers, we can show that LineVu should be fitted at every custody transfer point to enable a compensation for flow errors caused by material being present in the pipeline."
Jurek Sikorski, Director of HBA, commented: "Process Vision has shown it can deliver growth and has attracted follow on investment to continue funding that growth, making it a partner of choice for gas pipeline operators."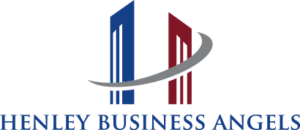 HBA is sponsored and supported by:



HBA is a member of: