11 May

Process Vision, a Company that Uses Monitoring Technology to Improve Safety and Operational Efficiency in the Oil and Gas Industry, Receives Investment from Henley Business Angels Member

Process Vision, a technology company developing specialist pipeline monitoring solutions to detect contamination in the oil and gas industry, has received investment from a Henley Business Angels member, contributing to a total funding round of £1.5m.

Liquid carryover is a major problem in natural gas pipelines, as it can result in highly costly contamination, corrosion and even ruptures. Whilst regulations exist to tackle the flow of solid or liquid material in natural gas pipelines, enforcing them is difficult, which is where Process Vision's LineVu product comes in. LineVu is a retro-fit camera system, fitted on to the pipeline, to detect the contamination of gas and identify any cases of liquids or mist flow. This allows plant operators and gas network managers to always view a live video feed of the pipeline interior, drastically reducing the cost of maintenance due to liquid contamination of crucial turbine blades and compressors.

Process Vision has also created InSight, a tethered snake robot capable of working in high pressure systems to inspect, clean and maintain pipelines. With 80% of pipeline downtime due to the need for human entry, InSight allows for easy equipment inspections and troubleshooting of common problems such as foaming, resulting in plants operating at their maximum efficiency without shutdown.

This is not the first time Process Vision has received investment from Henley Business Angels members, having previously pitched and received investment back in 2017. With the goal of expanding their operations in North America, the company plans to use the invested money to hire a dedicated sales manager in the USA and increase its marketing presence, along with building further requested trial units and product development.

Paul Stockwell, Managing Director of Process Vision, shared his thoughts on the investment: "Having proved the effectiveness of the system, we are in a great position to target our largest market, the USA."
Jurek Sikorski, Founder and Director of HBA, was equally pleased with the news, commenting: "HBA has supported Process Vision on its journey to build a sustainable business and is delighted to see the solid progress being made. Some significant customers are trialling Process Vision's pipeline monitoring solutions."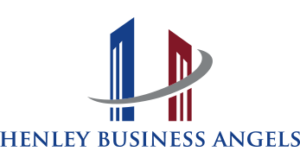 HBA is sponsored and supported by:


HBA is a member of: