23 Apr

Rooted MilQ (Formerly Kai Pacha Foods), a Sustainable Food and Beverage Company, Receives Investment from Henley Business Angels Member

Rooted MilQ, a Reading based food and beverage company that is developing plant protein-based milk from quinoa and tarwi, has received investment from a member of Henley Business Angels (HBA).

The company, which started out as Kai Pacha Foods, started selling milk made with quinoa at organic retailers in Peru and is now launching in the UK. The company focuses on quinoa varieties that are in danger of extinction; by working with smallholder farmers who practice regenerative agriculture in mountain communities in Peru, they are able to harvest quinoa that protects agrobiodiversity, is resistant to climate change and is a source of planet friendly natural protein.

Rooted MilQ has been building an increasing reputation for itself. As Kai Pacha Foods the company won the 'Just Imagine If' Competition run by the University of Reading in 2019 and is advised by some very experienced business founders, including Ella's Kitchen founder Paul Lindley.
Alexander Wankel, founder and CEO of Rooted MilQ, said: "Even in these uncertain times, we believe very strongly in what we are doing. The world needs essential plant-based foods that support healthy ecosystems and that demand will not go away. We're thankful to HBA, which provided valuable resources for us to improve our message and business proposition."  
Jurek Sikorski, Director of HBA, was similarly positive about the investment: "HBA and the University of Reading is delighted to be supporting Rooted MilQ and its ambition to establish a new alternative category to dairy products."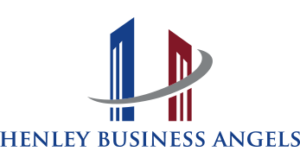 HBA is sponsored and supported by:


HBA is a member of: