05 Jan

Scalpel, a Healthtech Startup that Improves Patient Safety and the Efficiency of Surgical Care by Augmenting Clinical Intelligence Using Artificial Intelligence, Receives Investment from Henley Business Angels

Scalpel, a healthcare services company that automates surgical protocols using sensor-driven event detection technology, has received investment from Henley Business Angels members as part of their Pre-Series A funding round.

Within the UK alone more than £220k per year is spent on replacing lost medical instruments and £170m per year is spent on inventory to keep track of surgical equipment. Scalpel automates surgical protocols using sensor-driven event detection, making operating rooms smarter, safer and more efficient. Scalpel's AI platform uses sensors to provide real-time data in the operating room, which is fed into algorithms that identify patterns in safety incidents to automate mandatory surgical safety checks in every operation. This increases surgeon efficiency, both improving patient safety and reducing waiting lists.

The company makes sales through a one-off installation and software on a monthly subscription. Scalpel has already demonstrated the technical and clinical validity of their product and have agreed a deal with multiple NHS Hospital Trusts. Several more customers are in their sales pipeline, including sterilisation companies, medical device companies and healthcare providers.

Using the invested funds, Scalpel plans to deploy its technology across several new sites. The funds will also go towards increasing its data collection and model training and expanding its research and development by launching clinical trials across multiple sites.
Dr Yesh Pulijala, co-founder and CEO of Scalpel, was pleased with the news of the investment, saying: "We are excited to work with strategic investors who can support the business beyond just cash."
Jurek Sikorski, Founder and Director of HBA, was also positive, adding: "Scalpel has developed an innovative solution to address the growing problems faced by our healthcare system of lengthening operating lists and longer waiting times. HBA members were persuaded that the Scalpel solution has the potential to improve efficiency and enable hospitals to perform more operations and do so more safely."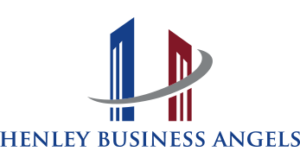 HBA is sponsored and supported by:


HBA is a member of: