13 Nov

Snaffling Pig, a High-End Pork-Based Snack Producer, Receives Investment From Henley Business Angels Members Through Crowdcube

Snaffling Pig, the UK's leading pork-based snack business, has received investment from multiple Henley Business Angels members, who contributed to a record-breaking funding round of over £1.1m.

Chosen as one of the Thames Valley 50 Game Changers in 2018, Snaffling Pig produces a wide range of pork snack products, including flavoured pork crackling sold in traditional foil bags, gift jars and advent calendars, as well as a variety of sauces, beers, nuts, and additional food goods ideal for gifts. The products are supplied into some of the UK's leading supermarkets, such as Tesco, Sainsbury's, The Co-operative, John Lewis and Selfridges. Over 2,000 pubs, including Greene King and Punch Taverns among others, are also supplied with its products.

The business, founded by Nick Coleman and Udhi Silva, has already made over £3m in sales in the last financial year and continues to grow with more new products in the pipeline. Snaffling Pig has also recently decided to expand into grocery chilled meats, with the funds raised helping to boost the launch of the first Snaffling Pig branded gammon steak, sitting in the mid to premium end of the market and available now in over 200 Sainsbury's across the UK. The funds will also go towards a dedicated field and sales team to drive growth in pubs, gifting and wholesale markets.
Udhi Silva, the co-founder of Snaffling Pig, said: "We have raised over £1.1m from almost 1,900 investors, making us the biggest crowdfunded business with the most amount of investors, ever. Having 1,900 members in our swine dining club will enable us to catapult our three year plan to take the business to over £20m turnover building on more new lines in the supermarkets and in the trade. The team and I are completely overwhelmed by the success of the campaign and motivations across the business are extremely high. Very exciting times ahead!"
Jurek Sikorski, Director of HBA, commented: "We saw in Udhi someone who is passionate about the products Snaffling Pig manufactures. With a growing range of products and a clear ambition to grow massively over the next 10 years, Snaffling Pig is an example of enterprise and ambition that is surely a success story in the making as the large number of investors on Crowdcube will have recognised."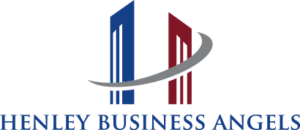 HBA is sponsored and supported by:



HBA is a member of: