24 Feb

SpaceBands, a Wearable Technology Company that Aims to Make Workplaces Safer, Receives Investment from Henley Business Angels Members

SpaceBands, a company that creates wearable technology solutions to make workplaces safer by tracking social distancing, decibel levels and more, has received investment from Henley Business Angels members contributing to a total funding round of £600k.

Workplaces can be dangerous; studies have shown sickness and injury-related absences cost the UK economy £77.5b per year. With wellbeing focused workers and the additional social distancing challenges caused by the COVID-19 pandemic, minimising health and safety risks and reducing hazards at work is essential but solving the problem with technology has not always been an option for companies. Most industrial wearable technology solutions are expensive, complex and only cover specific hazards rather than being a 'catch-all' option.

SpaceBands' first wearable technology product combines a wrist-worn device and a small portable hub as an 'all-in-one' solution that gives members of staff responsibility for their own safety without intruding on their work. No personal data is stored and the data collected by the product is used to monitor safety through a mobile app.

Since launching, SpaceBands has worked with over 1,000 customers in more than 30 countries, including Sony, Amazon and ITV. With opportunities to expand into a wide range of sectors, from manufacturing and construction to healthcare, the company has grown rapidly and received an Internationalisation Grant from the Department of International Trade.

SpaceBands plans to use the invested funds to launch a new version of the product, which is expected to build on the success of the first. The company is also looking to build its workforce by hiring a new Head of Sales and expanding its marketing team.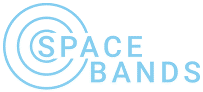 Ronan Finnegan, co-founder and CEO of SpaceBands, was optimistic about SpaceBands' future growth, commenting: "We saw an opportunity to keep staff safe at the start of the pandemic and will continue to do this as we move out of it. Workplace health and safety is having a huge cultural shift at present. The world is becoming proactive to safety procedures rather than upholding the reactive norm and businesses want to be prepared for the dangers that are on the horizon. SpaceBands protects staff and keeps businesses' doors open at a price point that is currently unrivalled in the market. We will be opening our round publicly on CrowdCube in Q1 2022 and releasing our second-generation product. We are very excited about what the future holds for our company."
Jurek Sikorski, Founder and Director of HBA, was equally pleased with the investment, adding: "We are delighted to have SpaceBands secure investment from Henley Business Angels members, alongside others. This will enable them to deliver an enhanced version of the wearable product and hub combination, boosting the growth prospects for the company."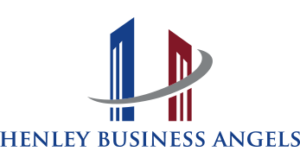 HBA is sponsored and supported by:


HBA is a member of: