13 Jun

Springpod, a Careers Platform for Students and Employers, Raises an Initial £245k Investment with Participation of Henley Business Angels

Springpod, an online careers education platform that helps employers to interact with students from age 13-18 and build a talent pipeline to provide work experience, apprenticeships and career exploration opportunities focused on STEM skills, has kicked off an initial investment round by accepting £245k, with one Henley Business Angels member contributing to the total.

The company was formed in recognition of the need for employer engagement in schools and to address the nationwide skills shortage within the STEM sector. Several major names in the world of STEM have signed up to the Springpod platform, including Jaguar Land Rover, BT, Accenture, Roche, SSE, Kier, Cancer Research UK, Atkins, Airbus and Google. The platform enables students to explore careers & companies, interact with industry professionals, find work experience and secure apprenticeships and school leaver programmes within cutting edge STEM careers.

The funds will be used to build the direct sales team, continue research and development and execute its marketing strategy. The initial investment is part of a larger fund raise which will be capped at £600k and close by end of the summer.
Sam Hyams, the founder and Managing Director of Springpod, said: "Lord Baker and the team are thrilled to have received this strong vote of confidence at the beginning of the fundraise. It will enable us to build out the platform and help thousands more students connect with top employers from an early age, helping transform futures and solve the STEM skills shortage."
Jurek Sikorski, Founder and Director of HBA, commented: "Springpod is addressing a real problem of the shortage of STEM talent in a unique way that holds out promises for the future. With employers already signing up we will see a change that will benefit school leavers, business and society."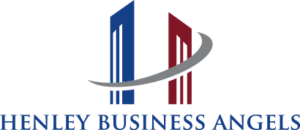 HBA is sponsored and supported by:


HBA delivers services to entrepreneurs in partnership with:
HBA is a member of: