26 Oct

Traced, an Innovator in AI-Powered Security for Mobile Devices, Receives Investment from Henley Business Angels Members

Traced, a SaaS company that delivers cybersecurity powered by artificial intelligence for mobile devices to protect businesses from data breaches, has received investment from several Henley Business Angels members and guests, contributing to a total funding round of £400k.

Between 2016 and 2020, mobile cyberattacks increased by 1,400%, putting businesses at risk of data breaches, ransomware, damages and fines. Businesses are faced with the choice of either spending thousands of pounds to provide employees with corporate mobile phones or allowing their employees to access sensitive company data on personal devices, which are open to cyberattacks such as viruses and phishing. Traced helps businesses go beyond just meeting regulatory compliance by actively protecting them against data breaches, without invading employees' privacy.

Traced Control is their main product, a mobile threat defence (MTD) solution that uses artificial intelligence to catch even those threats that have not been seen before. At a price of just £9-15 per device and the advantage of being free of third-party software, unlike many of their competitors, Traced already has 150k app downloads and over 25k users.

Traced plans to use the investment to further develop Traced Control, evolving it to stay ahead of the threats it protects against. The company also aims to expand its sales and marketing strategy, targeting more than £1m sales by 2023.

Benedict Jones, co-founder, CEO and Director of Traced, said: "As mobile-targeted cyber threats abound, businesses are left exposed to the risks of cyberattacks and data breaches. This investment, combined with the wealth of expertise that our new angel investors bring to the team, will enable us to achieve our mission to protect more businesses."
Jurek Sikorski, Founder and Director of HBA, praised Traced's innovation, adding: "Protecting against the ever-growing cyberthreat on mobile phones has emerged as a priority for many businesses and an opportunity for investment, which HBA members are delighted to participate in."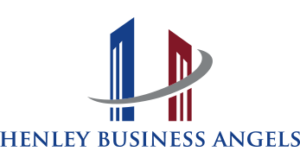 HBA is sponsored and supported by:

HBA is a member of: