13 May

Henley Business Angels' Popular Investment Readiness Workshop Continues to Help Entrepreneurs

As an organisation, Henley Business Angels has a core focus centred around the personal and professional progression, mentoring, and coaching of entrepreneurs, which is why we put on our free Investment Readiness Workshop four times a year as part of our application process. Our workshops are hosted alongside our partners Barclays, BDO, and Clarkslegal, as well as other partners who have expertise they can impart onto the attending entrepreneurs.

The workshop provides a huge amount of current information about fundamental entrepreneurship knowledge, in particular: angel investing, pitching for investment, financial management, banking and debt, legal, IP strategy, and accounting. Despite continuing to be delivered online as a result of the pandemic, there is no restriction on the topics covered by our workshop, providing an in-depth overview designed to get the best out of each entrepreneur attending.
Attendees from our workshop on Thursday 6th May praised the 'comprehensive overview of all the relevant aspects of fundraising from Angels', and in particular, found the information on 'IP topics, due diligence requirements and pitch support incredibly insightful and helpful'. Not only this, but they praised our 'holistic approach' to being 'investor ready', which, followed by the in-depth overviews on areas such as due diligence and the Angels' view, provided a 'great checklist to cover off' in preparation for their pitches.
Our Investment Readiness Workshops are held four times a year and are free to attend. If you are interested in attending one of our workshops, or would like to find out more, please contact Alex Baker at a.j.baker@henley.ac.uk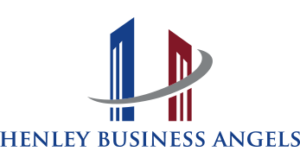 HBA is sponsored and supported by:


HBA is a member of: