30 Oct

Airponix, an innovative agri-tech company that provides the ability to grow high-quality produce via nutrient-rich fog, received investment from Henley Business Angels members

Airponix, an agri-tech company providing systems that allow the growth of high-quality produce with no soil, 95% less water and lower energy consumption, has received investment from four Henley Business Angels members. Their investment contributes towards £255,000 that has already been raised by the Board and current shareholders which will be leveraged by a Seedrs crowdfunding campaign being kicked off with the aim to raise in total at least £400,000.

With the impacts of climate change continuing to cause unpredictable weather conditions, and farmers globally feeling the strain of growing a quality harvest, the need to be able to reliably and sustainably produce food, at a reasonable cost, is paramount.

Researchers at the International Food Policy Research Institute project found that by 2050, suitable croplands for four top commodities – corn, potatoes, rice, and wheat – will shift; in some cases pushing farmers to plant new crops. Amongst this shift, it was predicted that around 9% of the average yields of potato crops worldwide would be lost, with corn potentially seeing a 24% reduction in yield production. To combat this potential decline, greater innovation is needed within agriculture to counteract the negative impacts of climate change.

Through the creation of an innovative nutrient-rich fog, which is distributed through their patented systems, Airponix provides the ability to grow high-quality produce at a much lower economic – and environmental – cost. The system allows the utilisation of natural resources at a much lower capacity but produces a higher yield of crops.

In comparison to conventional farming, Airponix's system uses only 5% water; and lower energy through optimisation of natural light, helping guide towards net-zero food production; all in a soil-less, protected environment, allowing crops to be grown almost anywhere.

Currently operating on a B2B model, the agri-tech company focuses on building partnerships to deliver their systems and build on the knowledge gained through the operation. Airponix plans to use the funds raised during this round to continue research and development, as well as scale its pilot programmes.

The company's current crop focus is seed potatoes, with proven traction and success in Kenya, UK and have just secured a major sale in the Middle East. The success of this funding round, along with a number of grants received from organisations such as Innovate UK and Eurostars, will allow the company to branch into the exploration of other crops such as berries and leafy greens. Airponix also plans to develop a B2C offering of "Home Allotment systems", enabling them to tap into the wider market and unlock further growth opportunities.
Michael Ruggier, Founder and CEO of Airponix welcomed the investment, saying "We are excited to have the support of HBA and delighted that they appreciate the disruptive nature of our technology in helping to feed the world sustainably. We will leverage their investment, along with that raised from existing shareholders, with a crowdfunding campaign that will give us the capital to accelerate our growth, expand into different regions globally, and increase the range of crops while developing our product and service offerings. A big thank you to HBA who were very professional and a great team to work with"
Jeremy Rowson, HBA Member and Lead Angel for the investment said "Airponix has developed an innovative solution to improve the economics of controlled environment agriculture. They have a proven system, a good business plan and a great team. On top of that, we are pleased to be investing in a business that will add real value to the lives of people around the world who currently have limited access to local fresh food."
Jurek Sikorski, HBA Founder and the network's Entrepreneur Lead was delighted by the investment, saying "Airponix is truly a smart agriculture system for staple food crop production capable of delivering higher yields than traditional production system, saving water, requiring less space and no soil and totally climate-friendly. What's not to be impressed by!"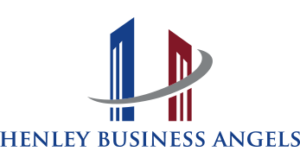 HBA is sponsored and supported by:

HBA is an Investor Partner of:
HBA is a member of: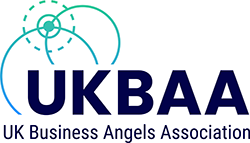 HBA is a signatory of: