09 May

Mayku, a Company that Builds Machines and Services for Creators Worldwide, Receives Investment from Henley Business Angels Member

Mayku, an organisation that is redefining the manufacturing industry for small businesses with their platform to allow creators to access machines, materials and services to create their own products, has received investment from a Henley Business Angels member contributing to a total funding round of £1.5m.

Millions of creative individuals run global businesses from their computers, but manufacturing their products poses a massive barrier to entry for most. Traditional manufacturing has large set up costs, lead times and a high minimum order value. The alternative option of making by hand or 3D printing is also far from ideal, due to requiring both skill and time. With the craft industry worth £3.4b to the UK economy, Mayku recognises these issues and addresses them by offering its services to a wide range of creators, ranging from hobbyists to industrial design companies, and 'de-risking' product creation through no minimum orders, rapid prototyping and short lead times.

Mayku's main product is the FormBox, a desktop sized vacuum former that allows users to easily and swiftly create a mould or model in the design of their choosing for minimal cost. Mayku has also launched the Multiplier, a machine that uses pressure forming to allow for rapid scaling of production. By offering creators the hardware, raw materials and software needed to produce a wide range of items, Mayku enables the manufacture of products locally, quickly and affordably. With additional revenue earned through materials, templates and software, Mayku has experienced rapid growth and already has 12k users worldwide, from chefs and one-man band hobbyists to industrial design labs and multinationals.

Having already received funding from Henley Business Angels members in 2018, Mayku plans to use the new investment to rapidly drive sales and users. The company is aiming to hit more than 40k users within the next five years by targeting specific segments of the market, including industrial designers and engineers, craft businesses who use moulds and artisanal food creators such as chocolatiers and pastry chefs.

Alex Smilansky, Mayku's CEO and Co-Founder, said: "From medical technicians prototyping hearts so surgeons can practice before surgery to chocolatiers making short runs of chocolates for Nike – we have been blown away by the range of applications we've seen for our desktop manufacturing platform so far."
Jurek Sikorski, Founder and Director of HBA, added: "Mayku is truly an innovative company that enables creators worldwide to achieve their ambitions of manufacturing products and shows potential to grow rapidly over the next five years. HBA is delighted to be supporting Mayku to make that journey and realise that growth."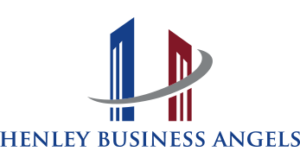 HBA is sponsored and supported by:


HBA is a member of: