20 Nov

Renovos Biologics, a biotechnology company that is harnessing nanotechnology to precisely deliver therapeutic agents for regenerative medicine, receives investment from Henley Business Angels members

Renovos Biologics, a biotechnology company that is developing a proprietary nanoclay gel carrier system to precisely deliver therapeutic agents for regenerative medicine, has received investment from five Henley Business Angels members, contributing towards a funding round, which together with non-dilutive grants, amounts to £2.3 million.

The global market for orthobiologics is around $5.7 billion, and with an ageing population, as well as a more active lifestyle amongst the younger demographics, the clinical need for long-term tissue regeneration is growing rapidly. Within orthopaedics, stem cells can be triggered to regenerate tissue, and using Bone Morphogenic Protein-2 (BMP-2) (a protein which stimulates production of bone and cartilage), new bone can be formed. 

Each year, 3.4 million spinal fusion procedures take place, with a 20-40% failure rate. The clinical use of BMP-2 is accompanied by complications (see James et al., 2016) due to poor local retention and high-dosage required. This can lead to bone formation outside of the skeleton (70% of cases) or bone loss, fluid accumulation or swelling, and in 6 cases, was fatal, leading to the FDA prohibiting its use in cervical procedures. Despite these complications, in many cases BMP-2 remains the only reliable option for promoting bone tissue formation.

Renovos Biologics has developed RENOVITE® a synthetic, biodegradable nanoclay carrier that can be used to place a wide range of pharmaceutical drugs e.g., antimicrobials and biologics at the site of treatment across a range of applications from bone regeneration to wound healing and soft tissue repair.

Not only this, but the innovative solution has unprecedented retention properties, allowing significant dose reduction, lower cost and improved safety of potent drugs. Therefore, RENOVITE® has the potential to be more effective at repairing damaged bone and soft tissue, and also be safer for patients because of lower doses and the drastic reduction of theatre time due to its improved handling and injectability. Renovos Biologics' pioneering technology is endorsed by several organisations, including Orthopaedic Research UK, a charity, by making their first-ever equity investment in Renovos.

In June 2023, Renovos Biologics signed an agreement with Biocomposites, an international medical devices company that engineers, manufactures, and markets a range of products for regenerating bone and managing infection in bone and soft tissue. The investment from Biocomposites will allow Renovos Biologics to access Biocomposites' expertise and know-how in the development of drug carriers to progress RENOVITE® to pre-market approval as a carrier for use in spine, trauma and orthopaedics and provide Renovos Biologics access to Biocomposites' established global distribution network. 

The first market Renovos Biologics will be targeting is that of the BMP-2, which sees annual sales of around $1 billion worldwide, with over 50% of that in the USA. Buying decisions are made at several levels – ranging from health providers to clinician's recommendations – however Renovos' first 'customer' will be a major orthopaedic company seeking to license RENOVITE® for a particular application. Plans for the funding from this investment round are focused on completing pre-clinical studies, establishing cGMP manufacturing, developing partnerships and growing the sales pipeline.
Dr Agnieszka Janeczek, Founder and CEO of Renovos Biologics said of the investment from HBA, "I am thankful for the support provided by HBA members towards this investment round. With this funding, I am looking forward to advancing the development of our orthobiologics product, RENOVITE® nanoclay, and progressing through regulatory milestones to get this technology closer to clinic and spinal fusion patients."
Professor William Kilgallon, University of Reading's Entrepreneur in Residence and Lead Angel for this investment said "It has been a pleasure working with Agnieszka and her team on this investment round. At all times she has been very responsive and clear in answering the questions of the investors. I have also visited her and the team in Southampton. Since the original presentation at HBA two other members have joined the pool of investors."
Jurek Sikorski, Founder of HBA and the network's Entrepreneur Lead welcomed the investment, saying "Renovos Biologics is a true pioneer led by a technically skilled sector experienced team. Renovite offers substantial advantages most importantly reduced side effects and improved efficacy. Armed with extensive intellectual property rights and a partnership with Biocomposites Renovos Biologics is well positioned to scale rapidly"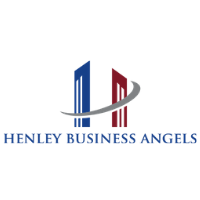 HBA is sponsored and supported by:

HBA is an Investor Partner of:
HBA is a member of: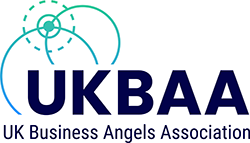 HBA is a signatory of: