21 Jun

Henley Business Angels Chosen as Innovate UK Investor Partner

Henley Business Angels is pleased to announce that we have been selected by Innovate UK to become one of their Investor Partners. We are one of only a handful of Angel Groups amongst several well-known VCs forming the Investor Partner Network.

The Investor Partnerships Future Economy Programme was established by Innovate UK to stimulate research and development in micro, small and medium-sized enterprises while accelerating equity investment into those companies so that they can grow more rapidly through innovation. This programme focuses on the 'future economy' as outlined in Innovate UK's Plan for Action. These themes of focus are:
Net Zero

Health and Wellbeing

Next-Generation Digital Technologies

Technology Families
As a network, Henley Business Angels has a passion for supporting, investing and mentoring entrepreneurs engaging in innovative research and solutions. A key pillar of the network is a focus on elevating entrepreneurs, and ensuring the sustainability of the entrepreneurship ecosystem, by providing coaching throughout the application process and beyond.
Through Henley Business Angels' partnership with Innovate UK, the network will be able to provide a wider audience of entrepreneurs greater access to its financial and non-financial resources and further contribute to the growth and scale of the UK innovation ecosystem. The Future Economy Programme will undoubtedly provide interesting investment proposals, and Henley Business Angels is looking forward to being able to offer greater deal flow opportunities to its members.
A referral from Innovate UK as part of the Innovate UK Future Economy Programme, and other Innovate UK schemes, is now officially an eligibility criterion for Henley Business Angels, and we look forward to receiving applications arising from this.
Head to the Innovate UK website to find out more about the Investor Partnerships Future Economy Programme.
If you are interested in applying to Henley Business Angels, take a look at our dedicated Entrepreneurs page.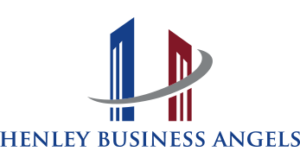 HBA is sponsored and supported by:


HBA is a member of: