20 Jun

Prof Norbert Morawetz and Chris Rees Appointed as New Managing Directors of Henley Business Angels

Prof Norbert Morawetz and Chris Rees have been appointed as Managing Directors of Henley Business Angels (HBA), succeeding Jurek Sikorski, who has been leading HBA since its establishment in 2016. Norbert and Chris have extensive experience supporting the development of start-ups, and lead ASPECT ANGELS, a project supported by UKRI and the British Academy to develop a national Angel Network for spin-outs from the Social Science, Arts, and Humanities Disciplines (SHAPE).

Jurek resigned from the role and the HBA Board effective 31 July 2023, to devote more time to his other duties and responsibilities in building and promoting entrepreneurship across the student and alumni communities of Henley Business School and the University of Reading. He will very much remain part of the "HBA family" and will continue to provide services focused on the companies which apply to HBA for funding, supporting the selection process and the Investment Readiness Workshops, helping founders maximise their chances of raising equity finance. Jurek has been critical to the development of HBA since its founding, leading the network and supporting its growth to 55 members today, with deployment of investments in 39 companies totalling almost £2m and partnerships with corporate sponsors, Innovate UK, and various local and national angel networks.

Norbert and Chris have, for some time, worked closely with Jurek supporting entrepreneurship and start-ups in the University and Henley Business School, and are now working closely with him to ensure that the transition in leadership is as smooth as possible.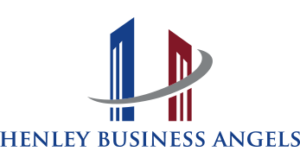 HBA is sponsored and supported by:


HBA is a member of: